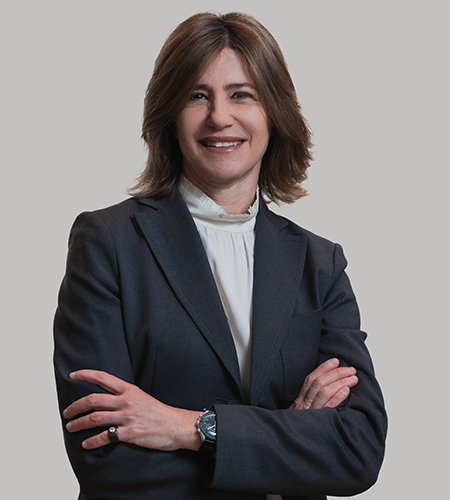 Expert in administrative law, Francesca Mastroianni possesses specific regulatory and compliance skills in pharmaceutical and healthcare law, both in and out of court.
She graduated in Law from the LUISS – Guido Carli University of Rome in 1989. She has also been qualified to defend before higher courts since 2006. She also obtained a Master's degree in Health Economics and Management at the University of Rome "Tor Vergata" in the academic year 2016-2017.
Her main areas of expertise are pharmaceutical law and the activity of pharmacies; pharmaceutical and healthcare products; health law in general and public health. Francesca have been worked at the Italian Medicines Agency (AIFA) from 2010 to 2019 serving as director in the Agency's legal department.
She has also collaborated with leading Italian law firms in administrative law, providing legal assistance and advice, also in the judicial phase, particularly in the fields of health, pharmaceutical and environmental law, as well as civil and corporate law.
Francesca holds lessons in several master courses at Università La Sapienza, Università Cattolica del Sacro Cuore and the Università di Parma. She is speaker at numerous conferences in the pharmaceutical field about legal and regulatory profiles and has edited the collection of current regulations in the pharmaceutical field in "Pharmaceutical Law Code", published by DIKE in July 2018.